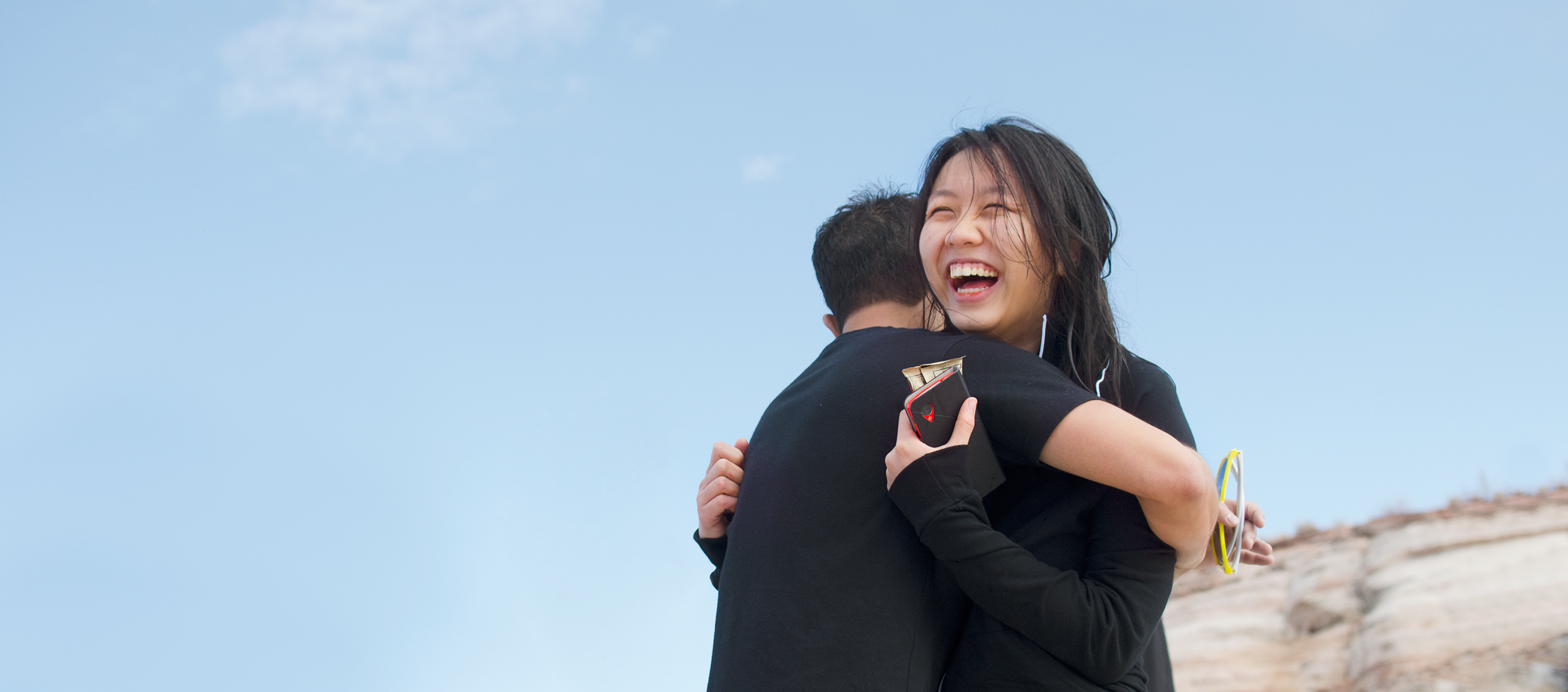 Recently Bookmarked
$35

Caribou at the Fillmore SF

San Francisco, California

Event Details

Sunday, March 1, 2015 @ 8:00pm
Please note that doors open at 7:00pm

The Fillmore
1805 Geary Boulevard
San Francisco, CA 94115

Dan Snaith is Caribou, a Canadian composer, musician and recording artist. Our Love is his sixth studio album, released on October 6, 2014 via City Slang worldwide (excluding the Americas), and October 7, 2014 through Merge Records in North and South America. Join us at The Fillmore.

The Fillmore was a dance hall operating under various names and managements – The Get Acquainted Society, Ambassador Dance Hall – through the 1930s, and a roller rink through the 1940s. In 1952, local entrepreneur Charles Sullivan began to book some of the biggest names in black music into The Fillmore. Sullivan booked West Coast tours for performers including James Brown, Bobby 'Blue' Bland and Ike & Tina Turner. During the 1950s and 1960s, San Francisco gained a reputation as the preeminent Bohemian community in the United States.

$30

$30 for $50 Worth of Sushi

San Juan, Puerto Rico

You might not expect to find fine whiskey at a sushi bar, but Tsunami Sushi Panhandle doesn't cater to traditional expectations. Its selection of more than 100 Japanese single malts fits in with the sophisticated, lounge-like atmosphere, where omakase (chef's choice) sashimi dinners share tables with the Sesame Salmon Go—a sushi roll made up of fresh fish, kaiware, cucumber, lemon, sesame oil, and sea salt.

In terms of drinks, the whiskeys are just the beginning. Tsunami has its fair share of sakes, as well as an adjoining wine and sake shop called Corkage. There, diners can pick out a pairing to offset the fiery taste of Mt. Fuji, a signature roll with tempura shrimp, eel, snow crab, pepper cream cheese, and habanero tobiko.

$105

The Secret Lounge

San Francisco, California

*Completely Private Studio*
The Mission District has it all-restaurants, cafes, parks, nightlife, shops, no hills, public transportation and the most sun in foggy San Francisco. The Secret Lounge is your pied-à-terre from which to experience it all.

Our Place: This is a large one-room apartment on the first floor of our house. It's totally private like a hotel room but with it's own entrance. In the times between visits, we are open to renting it out as we are avid travelers and always like to stay off the beaten path as well and enjoy meeting like-minded people.

We love our neighborhood with its great weather, fabulous food and incredible culture. We're happy to share it with you.

We are very central to downtown (BART, aka the subway, is a 5 minute walk) as well as the freeways to the airport & Silicon Valley. But there's really no reason to go elsewhere- The Mission has it all within walking distance: nationally renown restaurants, great shopping, parks, sun, no hills to climb, and tacos, tacos, tacos!
Recommended for You
All
Flight
Accommodation
Activities
$140

Beautiful Beach-Front

San Juan, Puerto Rico

Beautiful and spacious three bedroom beachfront apartment with ocean view and located in the best apartment complex in Isabela. Walking distance to the beach, resturants, bars, shops and more. Oceanfront pool, tennis & basketball court, gym, elevator.

Less than 15 minutes away from BQN airport in Aguadilla, PR. The best beaches and gastronomic experience in the western region of Puerto Rico. This beautiful 1,600 square feet beach apartment is located in Isabela, a town in the Puerto Rico northwestern shore. The are 3 comfortable bedrooms with air conditioning (two rooms with bunk beds) and two full bathrooms. The kitchen is equipped with all appliances plus washer and dryer in the laundry room. Very relaxing atmosphere, great for families and couples as well. You will find everything you need with either a short walk or drive.

30 Amazing Things To Do in SF

Refinery 29

We're not going to judge you if you've already broken those resolutions. A gym membership is overrated anyway. But, you can still have a successful first month of the year, especially when it comes to your social calendar.

If you're in the mood to pick up a new class or fill your schedule with some arts and culture, this is your hit list. We're serious when we say these happenings are life-changing. Not only are they the best events going down this month, but you're sure to walk away from all of them feeling like a whole new you. Yep, you're going to rule 2015.

Check out the article

$145

Quaint 1BR Apt Steps from Yale

New Haven, Conneticut

Air Canada Giftmassive

Air Canada

$110

1BR @ Downtown NH - bright ...

New Haven, Conneticut

$95

Quiet Serenity

San Juan, Puerto Rico

20% Off Flowers

Send Flowers

$35

Aamour Patisserie 50% off

San Francisco, California

The 10 Best Date Hikes in SF

Thrillist

If you're trying to carry a 30-rack home from Safeway, SF's hills kinda suck. But if you're trying to exercise and set the mood, SF's hills are kinda the best thing ever. Especially if you know which ones to climb.

So get your Insta ready: here are 10 date-friendly hikes offering up the best views in SF.

Check out the article